Marilyn Nelson
Quilting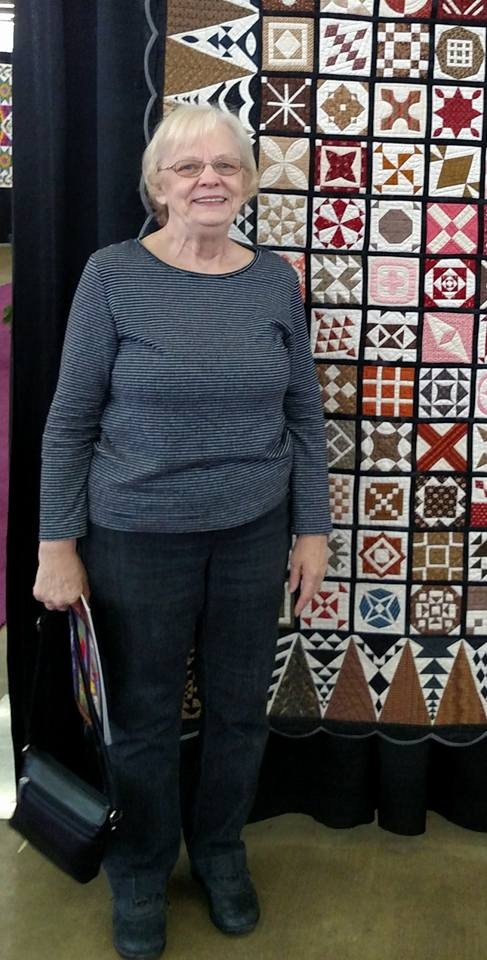 Quilting is my passion. I make bed-sized quilts, but also smaller quilted items — table runners, throws, table pieces, wall hangings, etc.

I got my love of sewing from my mom, who made all of our clothes growing up. I got further inspiration from 4H and Home Ec in high school. I made most of my own clothes and many dresses for my two daughters. With the advent of jeans and t-shirts, I transitioned to quilts. I like to try different patterns and techniques. After 34 years as proprietor of the Village Smithy, I look forward to this new adventure.
Bob Moberg
Abstract Collage & Color Ink Creations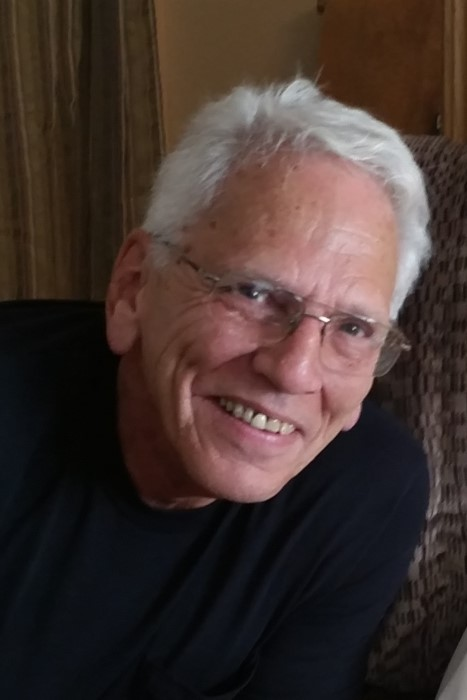 I was raised in Galesburg, Illinois and later moved to New York City. Wherever I was I sang, played piano, and was involved in acting. After returning to Galesburg I worked as a very busy Realtor and served as worship leader, choir director and drama director for Bethel Baptist Church.
Retirement now allows me to fully indulge my passion for creating art, a way of escaping into another world. I use dye-based alcohol ink for the vivid colors and designs watching as the ink soaks into the paper giving it new life. I began by designing simple and then more detailed abstract forms. A few years ago, that evolved into collages of watercolor paper. I take many smaller pieces, start cutting sections, and eventually have hundreds of pieces in piles. From those I create one large piece. They are not placed accidentally but designed with purpose and meaning for me.
My latest experimentation is using ink on canvas for abstract and more realistic collages. For floral pieces, every section of the flower may be individually colored, cut and placed until the vision is complete.

Each finished work of art is protected with archival spray varnish. You'll usually find the signature in the lower right-hand corner. However, you may decide that you want to see it vertically, or upside down…the view is yours!
Tracy Hagen "Sassy Girl Glass"
Stained Glass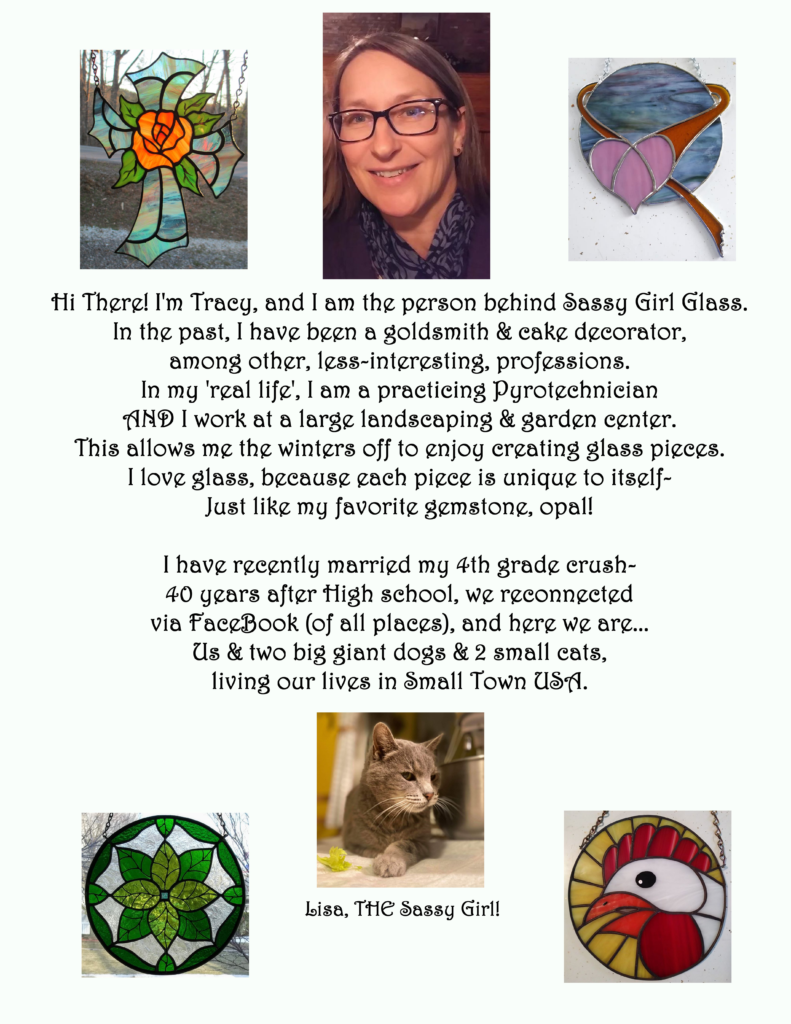 Brian "Fox" Ellis
Storyteller and Author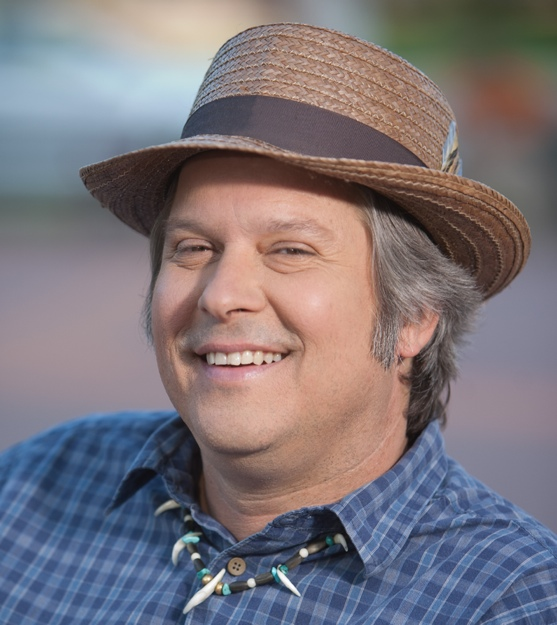 Brian "Fox" Ellis is an internationally acclaimed author, storyteller, historian, and naturalist. He has worked with The Denver Museum of Science and Nature, The Abraham Lincoln Presidential Library and Museum, The Field Museum and dozens of other museums across the country. Fox is a frequent keynote speaker at regional and international conferences including the International Wetlands Conservation Conference, National Science Teacher's Association Conference and the North American Prairie Conservation Conference, et al. Fox has hosted, produced, researched and written several documentaries for PBS. He currently has two series airing on WTVP and is working on his third TV pilot. He is the author of more than 30 books including three books of poetry, a series of biographies, History In Person, and a series of collections of folklore, Fox Tales Folklore. He has two collections of stories with lesson plans: Learning From the Land:
Teaching Ecology Through Stories and Activities, and Content Area Reading, Writing and Storytelling. Many of his stories are also available on his podcast and Youtube channel Fox Tales International. He and his wife run a Bed and Breakfast in Bishop Hill, Illinois, The Twinflower Inn.
Rhonda Calhoun
Oil Painting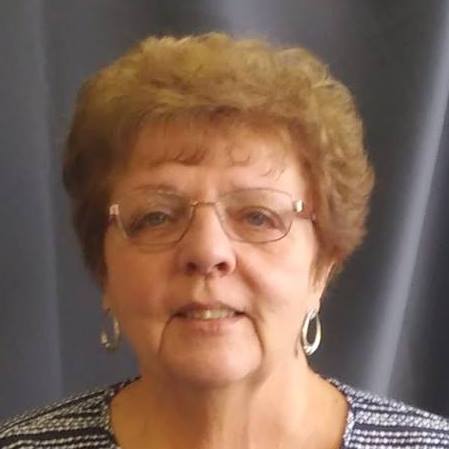 My artwork in oil is mostly landscapes. Inspiration for my paintings comes from observing nature. The sky, sunrises, sunsets, clouds, trees, grasses, and animals are my favorite subjects to study and observe. From other people's work, no matter the medium, I receive inspiration. Nothing gives me more pleasure to attend an art fair or visit an art museum to view other artists' work. I love color, all values and hues. I love the contrast of light against dark and use this in my paintings. I want my paintings to evoke a feeling or memory for the viewer.

I am in essence self-taught. In 2009 I connected with Linda Peters from Camden, Illinois. Linda who had painted for over 30 years gave oil painting lessons based on Tole Painting and Society of Decorative Painters techniques. Linda taught me the basics of oil painting. Bob Ross, Dorothy Dent, Sherry Nelson, Priscilla Hauser, and Jerry Yarnell are recognized artists I copied and followed.

In 2019 I reached a turning point. I had learned and incorporated what those artists had to teach me — I had to do my own style. Ironically, I became a student again when I found through the Figge Art Museum Ralph Albert Blakelock and Tonalism. Tonalism is exactly what I had been searching for. It allows me not only to use what I have learned from the past, but to go beyond the work of others, to use the best from each teacher or style and to reject what I don't need. So, a new chapter in my work begins. My painting is now my vision of this world.
Hope Kuster
Student Member – Mixed Media
Hope Kuster is 13 years old, working from her home in her small town of Geneseo, Illinois. Her work focuses on manipulating fibers, yarns and textiles with just her fingers. Drawing inspiration from trendy colors and patterns, she finger waves yarn and manipulates fibers, faux pom-poms, and tassels, creating wearable garments. Her creations are vibrant, soft, and whimsical. Her greatest achievement is having the opportunity to be juried into Bishop Hill.
Tom Hempel
Watercolor Paintings
Accomplished watercolor artist, T.F. Hempel, is known for his ability to make his paintings come to life. His creations include a wide array of subject matter, but his specialties are boats, barns, and bungalows, as well as other buildings and landscapes. Mr. Hempel has been painting for almost 50 years, creating beautiful works of art like no other!
T.F. Hempel has sold over 1700 paintings to date, including both prints and originals. Each is signed and numbered. Just a few of his many customers include: Chad Pregracke (Living Lands & Waters), CNN's 2013 Hero of the Year; Todd Hamilton (Pro Golfer), winner of 2012 British Open; Ed Froelich, Quad-City Times Bix 7 Race Director.
On a section of the border between Iowa and Illinois is the only place in the nation where the Mississippi River runs east to west. On either side of this section is a multi-city area called the "Quad Cities," where Mr. Hempel grew up and where he continues to call home still today. It's also the place where he discovered his love of painting at 12 years old, thanks to an advanced art class in school. After high school graduation in 1964, life happened (as they say) and Mr. Hempel put down his brush. For the next 12 years, the brush sat idle …
Mr. Hempel went on to proudly serve his country with the U.S. Army as a Construction Engineer, serving one year in Vietnam. He then joined the private workforce and eventually retired. During these years, he met his future wife, Marti, who was instrumental in reconnecting Mr. Hempel to his artwork. When Marti learned that he had once been so passionate about painting, she encouraged him to visit a quaint, older shopping district near their home, known as the Village of East Davenport, and to paint a red brick structure there. Little did she know, she was setting the wheels in motion and Mr. Hempel did as she suggested. The building he chose to paint was owned by Boyler's Ornamental Iron Company and had begun as a livery stable in the late 1800's. A perfect subject matter for a perfect new beginning. When his newest painting was complete, Mr. Hempel took it to have it matted and framed so it could be properly displayed in his and Marti's home. While Mr. Hempel was waiting in line at checkout, an elderly gentleman approached him and offered to buy his beautiful creation. Mr. Hempel had never yet sold any of his artwork, as he had been painting strictly for pleasure. He told the elderly gentleman it wasn't for sale, accepted his business card, and headed home. When Marti learned of the encounter, she suggested her husband call the number on the business card to tell the elderly gentleman he had reconsidered. Not only did this man become Mr. Hempel's first paying customer with this purchase, he also commissioned Mr. Hempel to paint his home as well. The year was 1975. The spark had reignited.
T.F. Hempel – "Tom" – finds that artists, unlike some other professions, can look at age as strictly a virtue. He feels that time and experience are excellent teachers in his trade and that artistry helps keep a mind sharp while avoiding a physical toll on the body. Tom remains blessed with good health and looks forward to many more years of creating masterpieces.
Patti Cooper "Kelpiefire"
Pyrography and Wood-burned Art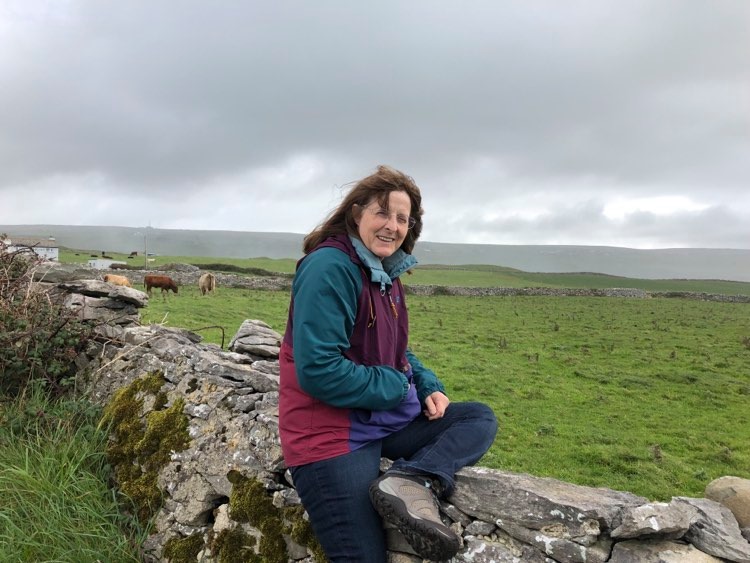 My name is Patti. My artist name is Kelpiefire. My art is pyrography and paint. Favorite themes are Halloween, nature and animals. A kelpie is a magical fairy horse and fire speaks to the fire pen I use to draw.
Jennifer Stanley "Jenn's Crochet Life"
Crocheted Items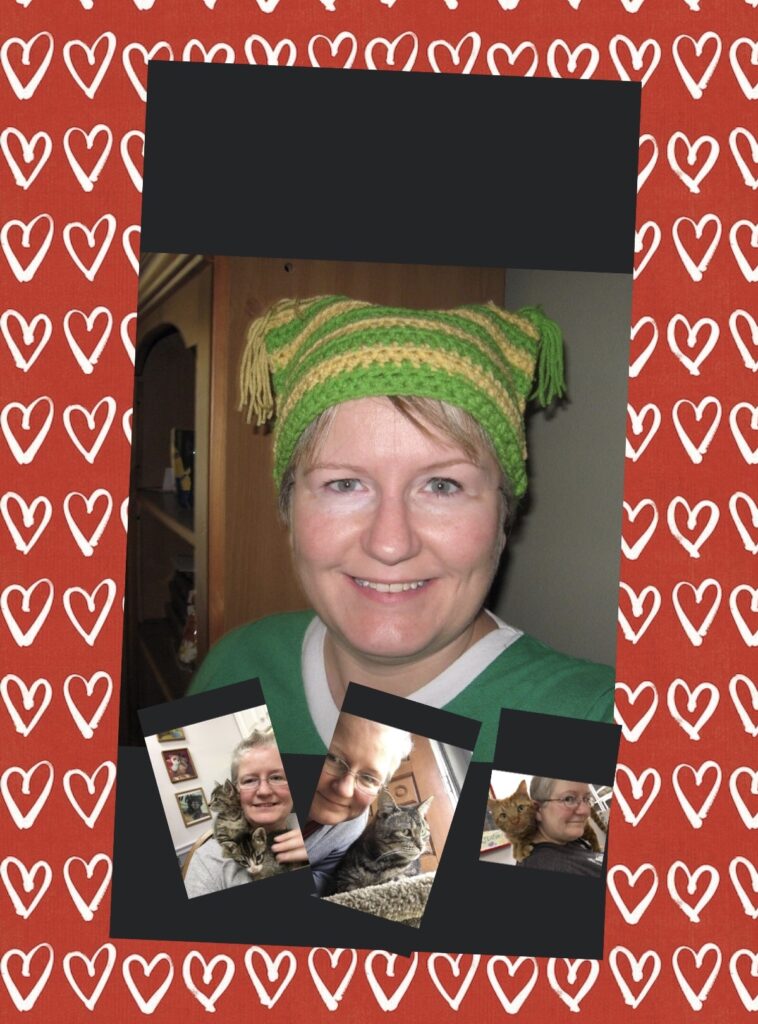 Hi! I'm Jennifer Stanley of Jenn's Crochet Life. While I grew up not far away, in Elmwood, I was not aware of Bishop Hill until I came with my mother and grandmother to the Bakery for my mom's birthday lunch at the beginning of September 2019. I had been crocheting for twenty-plus years and The Creative Commons just felt like it could become "My Place."

I do crochet just about anything, but I am always excited and amazed when I can take a skein of yarn and make it into a recognizable stuffed animal. Most of my work is currently from patterns written by other crochet artists; however, I'm currently in the process of writing several patterns of my own and adding designer to my many hats. I also facilitate crochet classes and workshops.

I live in Peoria, IL with my boyfriend of 14 years and our two cats, Rizzoli & Nora. When I'm not crocheting I enjoy spending time with them & other family, reading, writing, and volunteering at a local animal shelter being a Cat Cuddler. During the weekday, I'm an Assistant Operations Manager at a large employer in Peoria and manage an account of about 150 employees.
Ann Pastucha
Fiber and Upcycled Treasures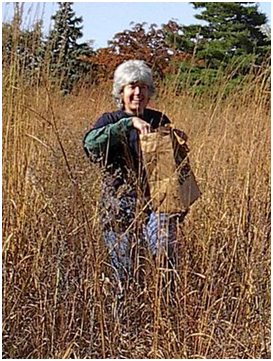 Over the years I have worked as a middle school science/art teacher, nature center employee, fiber artist, and landscaper. My art is the result of these numerous influences. Recycling, reusing, and upcycling are the main focuses at this stage of my life. Creating items from felted wool sweaters, plastic shopping bags, resell finds, and of course using some of the fabric from my huge collection.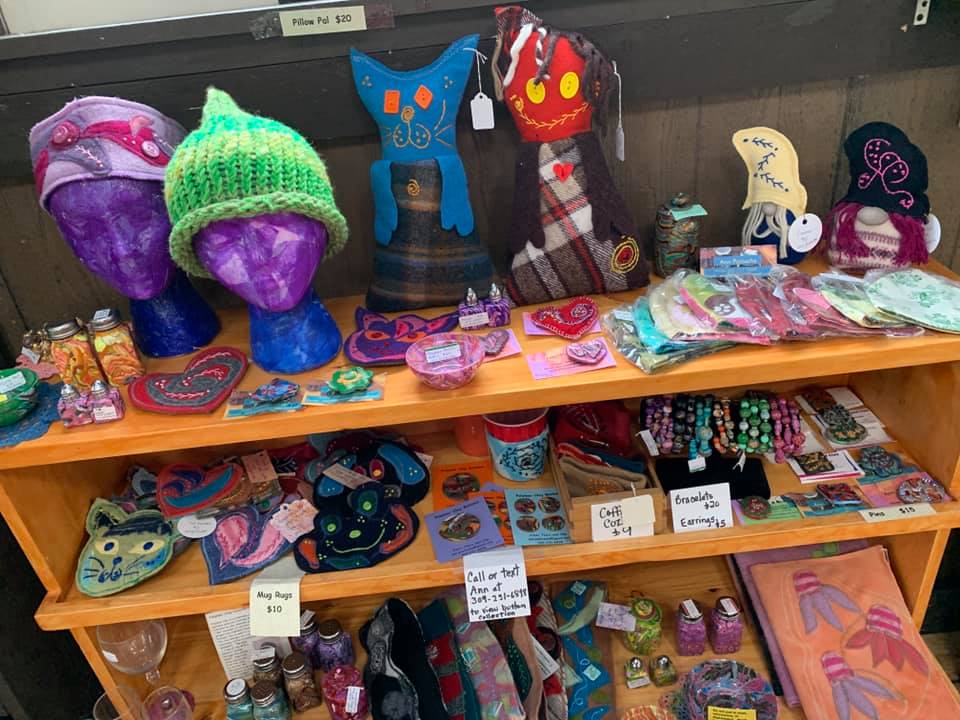 Jill Shinkevich-DeKeyser
Watercolor Art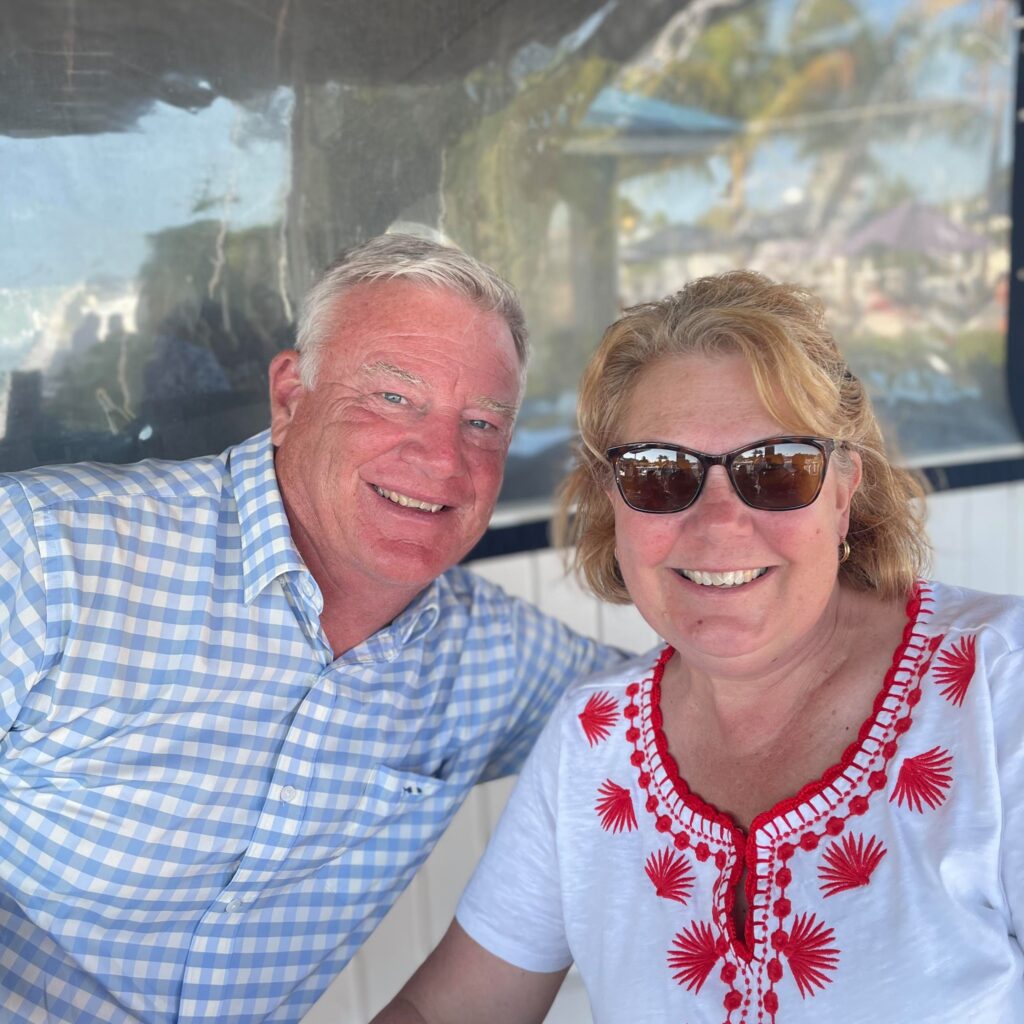 My favorite art form is watercolor. I try to create feelings instead of pictures. I love how watercolor creates loose, whimsical feelings. Flowers, old barns and loose landscapes best describe what I love to paint.
I love to create!! I worked for 32 years as the Director of HR for a group of banks and newspapers. I painted on vacation and Sundays but longed for the day I could say "I am an artist". That day finally came a few years ago. I paint what I like and if I really like something I've created, I create notecards that spread kind words…because kindness matters!
I've taken watercolor classes at the Peninsula School of Art in Door County for 14 years. I spend 2 months in Door County during the summer. I volunteer at PSA during special events and have taught art classes to children at the Sister Bay library. I also taught a class in Kewanee at the Villages with Seniors. I love to teach!