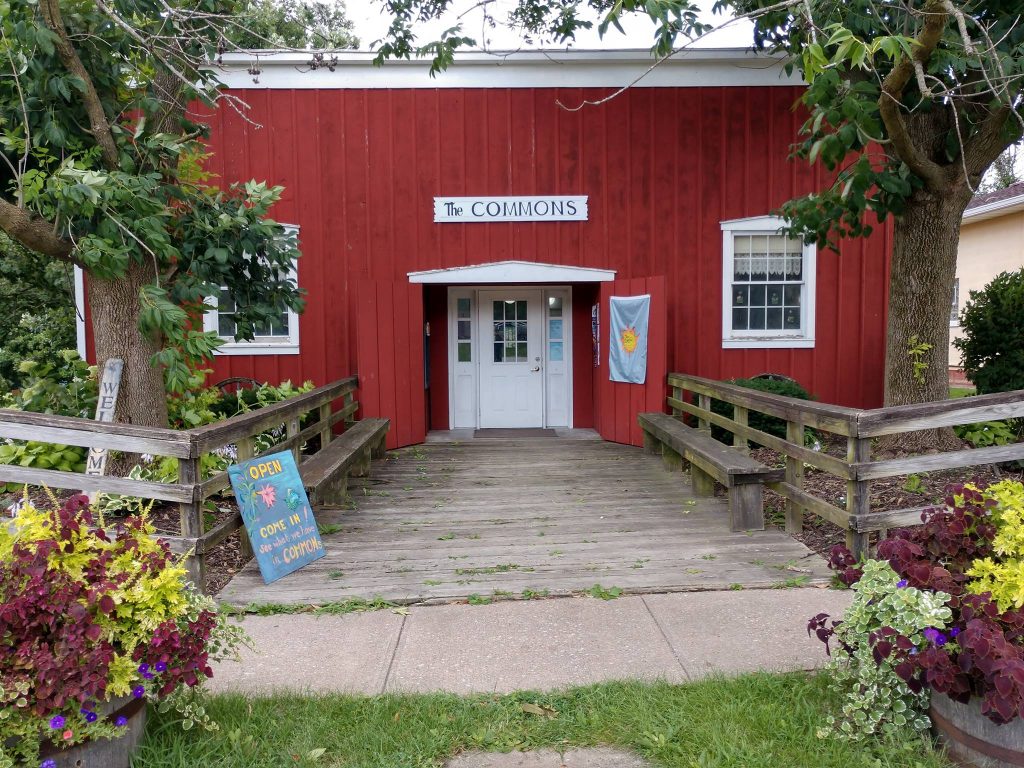 Welcome to the Bishop Hill Creative Commons!
We are a collective of visual and performing artists dedicated to the promotion of community and creativity. Our primary goal is to provide a space for all creative individuals to foster creativity and a better quality of life for our friends and neighbors. We are a for profit arts center dedicated to helping artists make a living from their creative endeavors, while teaching traditional arts and crafts for everyone!

Everyday art for everyone!
Visit our gallery where you will find a wide array of fine art and traditional crafts made by local artists!
Join us for a concert at The Commons!
Attend a workshop to refine your skills or learn a new craft!
Allow us to help host your next event, wedding, conference, or family gathering!